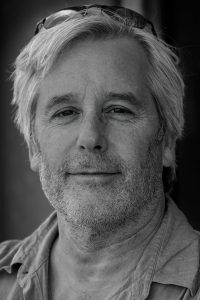 Welcome to my online gallery. My photographs are an extension of the connection I feel with the outdoors and the wilderness, and they reflect my deep respect for nature and the fragility of the environment.
As a long-distance hiker, I have sharpened my photographic perspective over the years on the Pacific Crest Trail, the Continental Divide, the Canadian Divide and most recently walking across Iceland. After years of capturing images along the trail and becoming more and more passionate about the art of photography, I took the leap and "quit my day job" to devote myself full time to my photographic work.
Now as I photograph throughout the US and around the world, I am continually awed by the broad spectrum of nature's offerings—from a delicate heliconia flower on the exotic island of Rarotonga to the sweeping Patagonian landscape. My particular fondness for the Pacific Northwest is reflected in my local outdoor shots. My goal is to capture the wonders I see in nature for the enjoyment of all those with an eye for the extraordinary.
Please take your time to browse through the photo galleries on this site and be sure to check out the latest news and events page. I always appreciate hearing from visitors to the site, so please contact me by email or phone if you have any questions or comments about the images or if you would like to purchase photos. Enjoy!
David M. Cobb is a member of Nature First, NANPA (North American Nature Photography Association), and PPA (Professional Photographers of America). He lives in the Pacific Northwest with his wife and their many cats. His newest books "Visionary Landscapes" and "Quiet Beauty: Japanese Gardens of North America" are released by Tuttle Publishing.